The Benefits of Gas-Fired Generation
Natural gas is a relatively clean fossil fuel. It emits far less sulphur dioxide (SO2) and respirable suspended particulates (RSP) during power generation compared to other fossil fuels. The emission of nitrogen oxides (NOx) from the new unit would also be substantially reduced compared to the gas-fired units currently being used at the Black Point Power Station.
Moreover, the use of coal-fired generation would be reduced when the new unit comes into operation. This would contribute further towards meeting the carbon intensity reduction targets as well as the Government's air quality objectives.
Combined Cycle Gas Turbine (CCGT) Technology
CCGT technology is adopted in the eight gas-fired generation units currently being used at the Black Point Power Station. The new unit will be state-of-the-art and capable of achieving an efficiency of around 60%, higher than the existing gas units, and will further reduce emissions.
The most special feature of a CCGT is its combined cycle dual turbine design, consisting of a gas turbine and a steam turbine. First, natural gas is burned in the gas turbine to generate electricity. During the process, the heat exhausted from the gas turbine is captured and transported to heat up water in a boiler. As a result, steam is produced to drive the steam turbine for power generation. The combined cycle design allows for greater output without the use of additional fuel.
CCGT Power Generation Process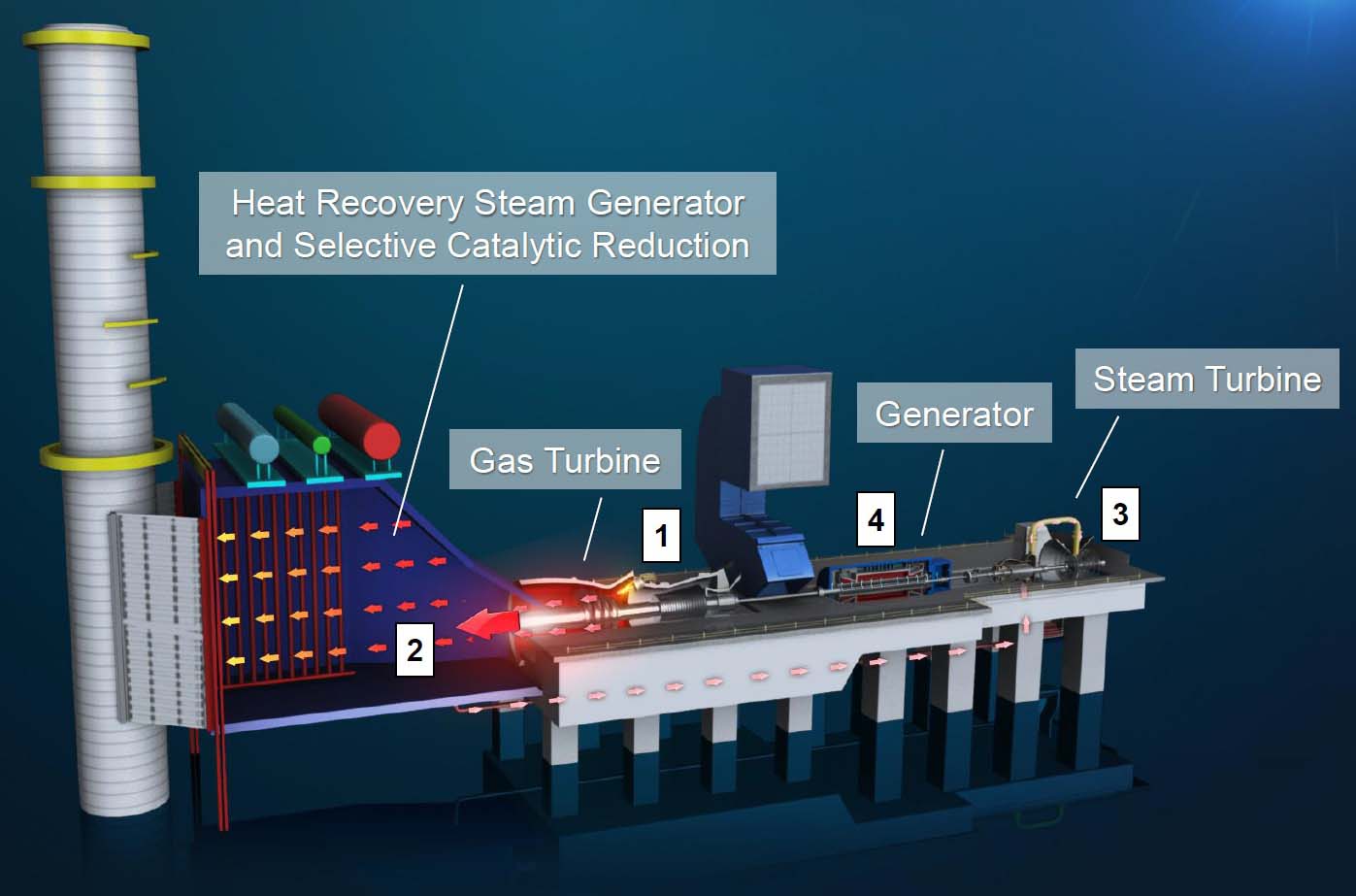 The combusted natural gas turns the gas turbine, which then drives the generator.
The spent gas, which is still very hot, is captured in Heat Recovery Steam Generator to heat up water to steam.
The steam turbine drives to generate power.
The two turbines drive the generator together, resulting in greater efficiency.