With the rent in Hong Kong being one of the highest in the world, finding a suitable office space is a formidable challenge, let alone creating better and healthier workplace. Yet, as increasing scientific evidence shows the link between workplace design and the health and productivity of employees, it is time to take a deeper look into workplace design.
Hong Kong is known for the grinding work culture, according to an earlier global survey by UBS, the average working hours of Hong Kong topped the list of 71 cities, which equals to about 50.1 hours each week. Another survey by Regus, an office space provider, found that 20 per cent of people spend four to six hours working overtime each week, and another 19 per cent put up in up to eight hours extra. With that long time spending in offices, perhaps a healthy workplace deserves more attention of everyone. In UK, 10.4 million work days are lost due to stress in one year, with an employee missing an average of 24 work days per annum. While in Hong Kong, 32 per cent of working people are classed as having unsatisfactory mental health, based on the data by the government and NGOs. Clearly, a healthier office should be a pressing issue for both businesses and public authorities.
On a more positive note, corporations around the world start to grasp and ride on the growing trends on workplace wellness. It is not a mere coincidence that the trend is booming along emphasis on health and wellbeing in the building sector. According to CBRE, there are five major trends driving the growth of workplace wellness:
(1) Employees are living and working longer
(2) Declining health
(3) Key skills are hard to find
(4) A growing awareness of stress and mindfulness
(5) Technology is making it easier for people to monitor and manage their health
Providing greenery is perhaps one of the most common approaches in workplace wellness. There are multiple benefits, including reducing stress, increasing productivity, reducing sickness and absence rates, creating more appealing workspaces, purifying air, reducing noise levels and most of all, boosting creativity. Contrary to the office blocks built in the past decades, many newly completed office buildings would incorporate greenery. The greenery will also alleviate the urban heat island effect and create a pleasant and healthy environment for the surrounding community.
For instance, The Quayside achieves Provisional Platinum rating in BEAM Plus New Buildings. Located in Kowloon East, the next CBD of Hong Kong, the building offers an extensive podium garden of 23,000 square feet, and EV ready parking spaces, which conveniently connect Kowloon Bay and the Kwun Tong Water Promenade. Apart from the solar PV array, the publicly accessible green space comes with jogging trails, meditation spaces and outdoor gym exercise bikes to promote active and healthy living to its occupants and the nearby community.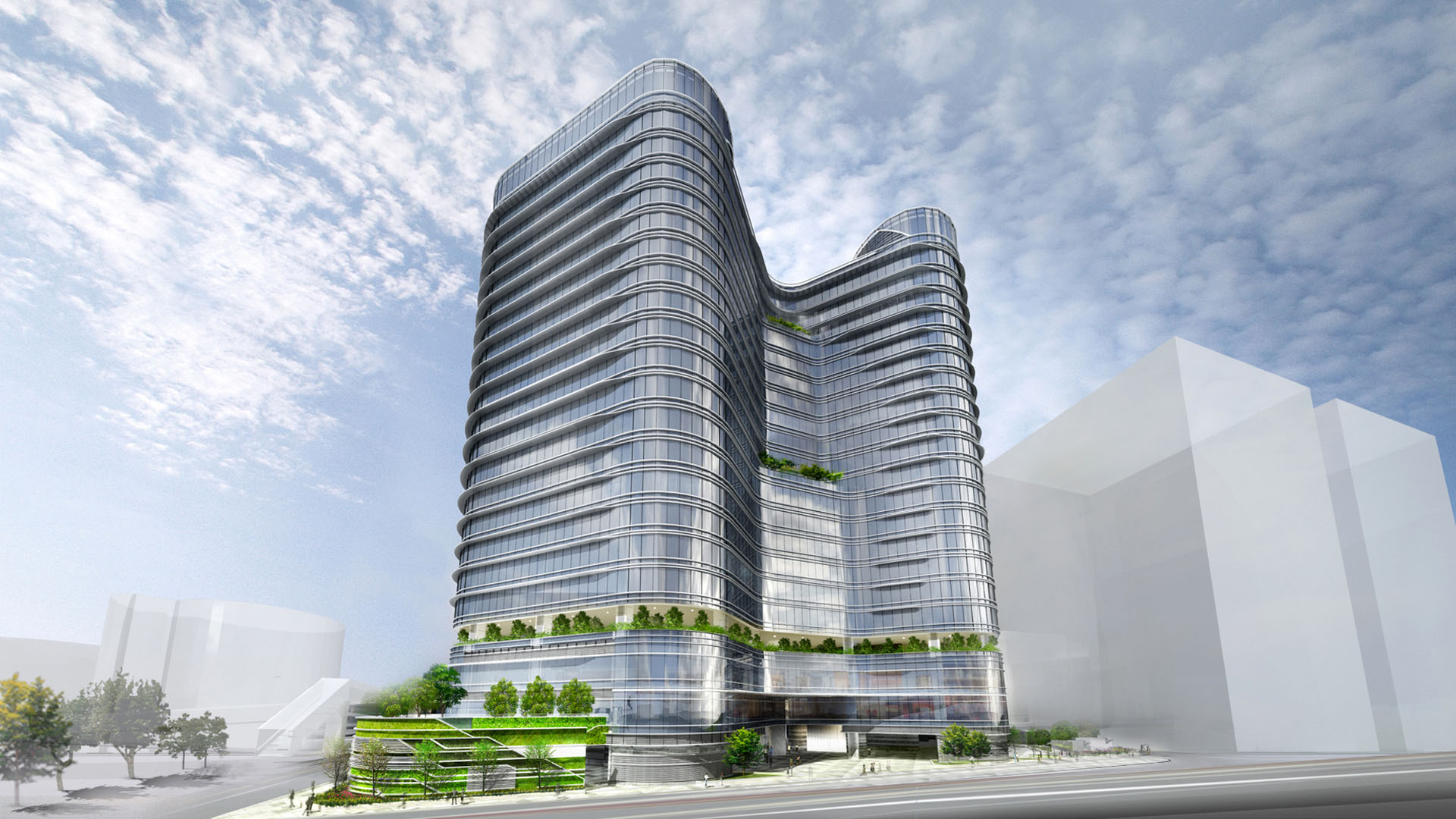 (Click to see the project introduction)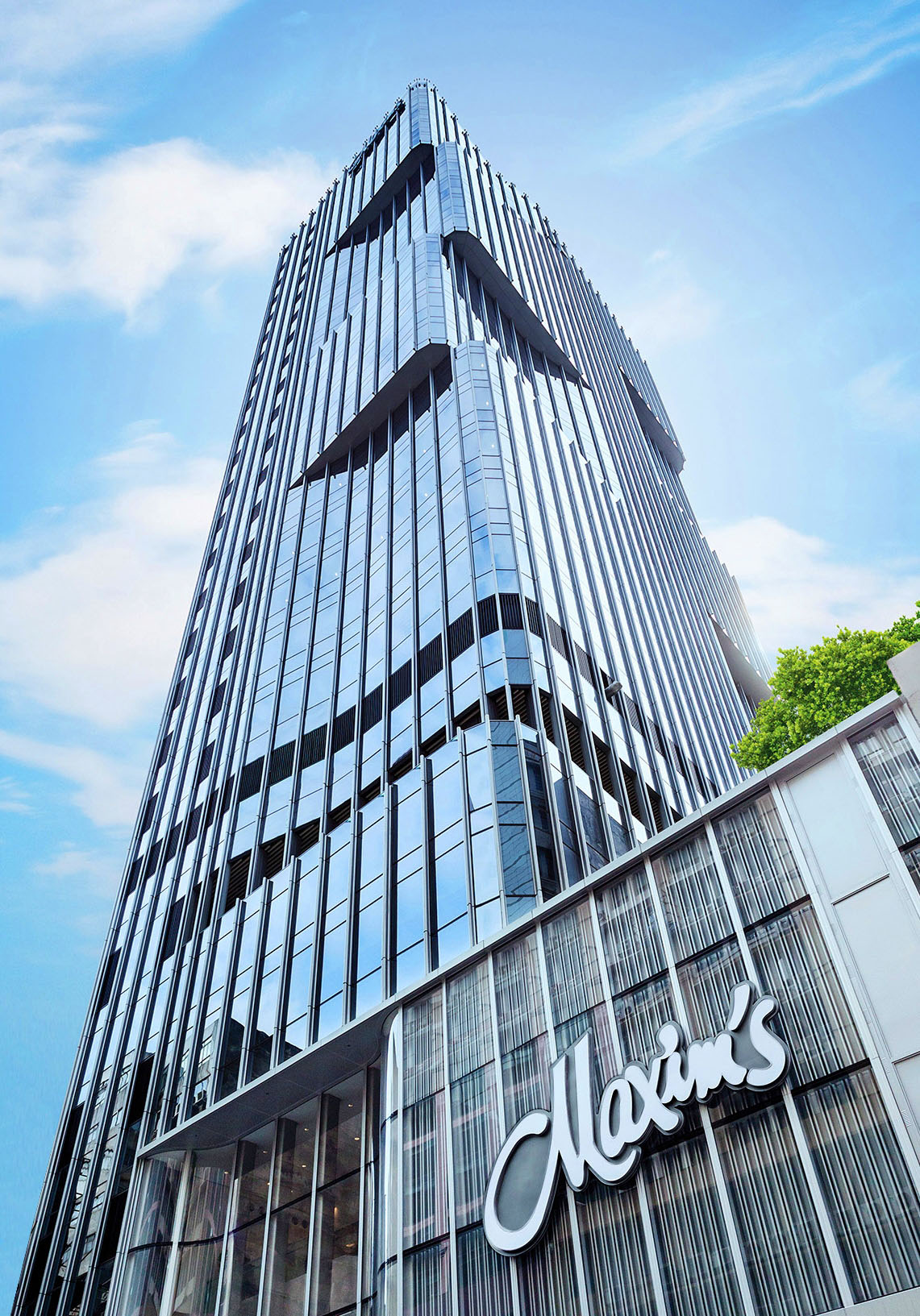 (Click to see the project introduction)
In addition to greenery, providing amenities to employees like cafeteria, baby care room or relaxing space is also one of the many ways to make the workplace healthier. Maxim's Centre in Cheung Sha Wan received a Final Gold rating under the BEAM Plus New Buildings assessment. As the first attempt to bring together its city-wide food and beverages operations in one location, considerable efforts have been made in the new headquarter to transform the workplace. In addition to abundant greening areas and a rooftop Sky Garden as a relaxation space for the employees, staff canteen and a gym room are the new amenities for a better work-life balance.
Workplace wellness is not limited to new office buildings, existing buildings can improve the health and wellbeing in the offices by regular maintenance and upgrade works. At the Jockey Club Environmental Building of the Business Environment Council Headquarters, the building scored a Final Platinum rating under BEAM Plus Existing Buildings. To ensure the health and wellness of the building occupants, potable water sampling and indoor air quality measurement are conducted regularly to ensure the compliance of WSD and EPD standards. Besides, the staircase is provided at the prominent location of the building to promote the use of stairs.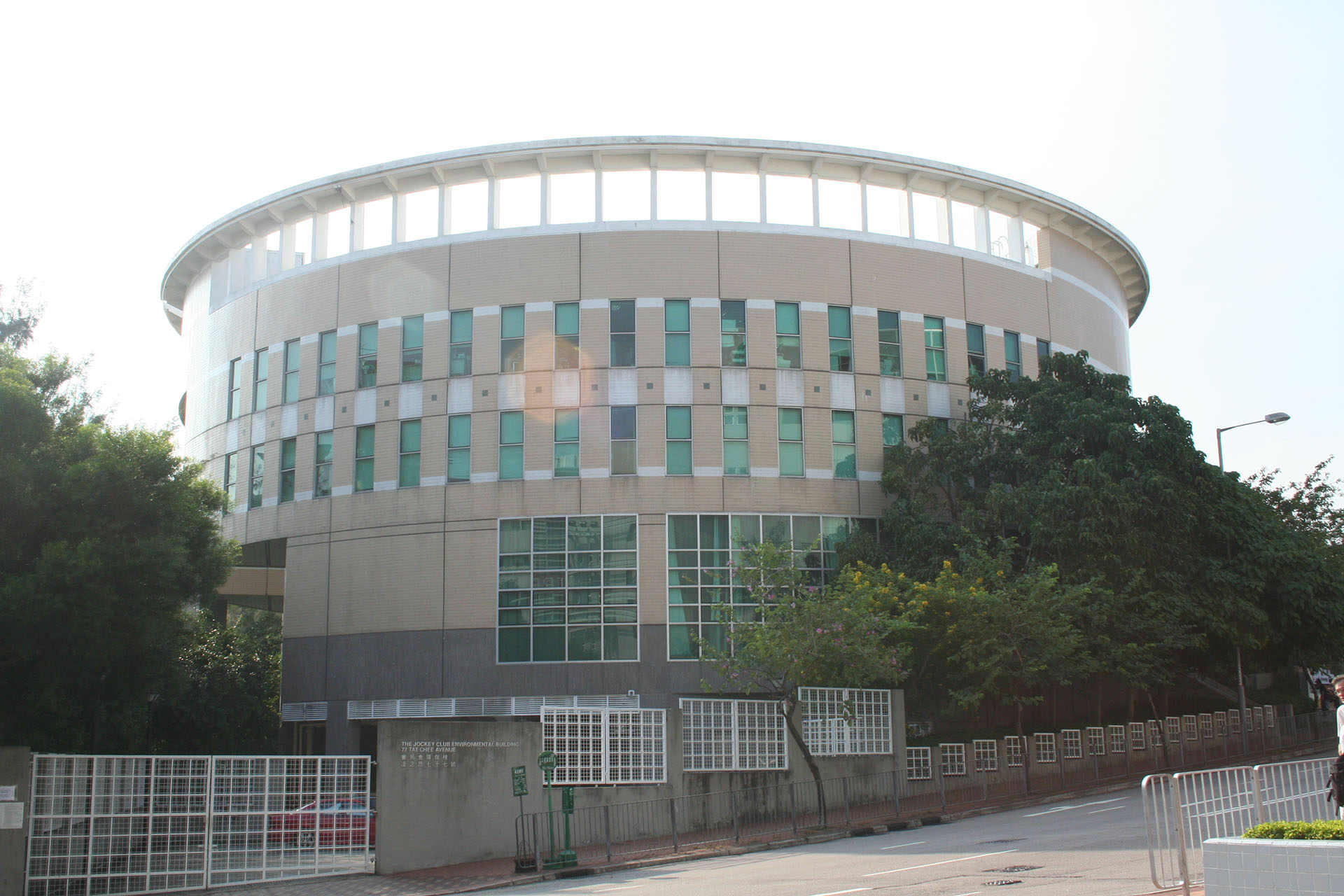 (Click to see the project introduction)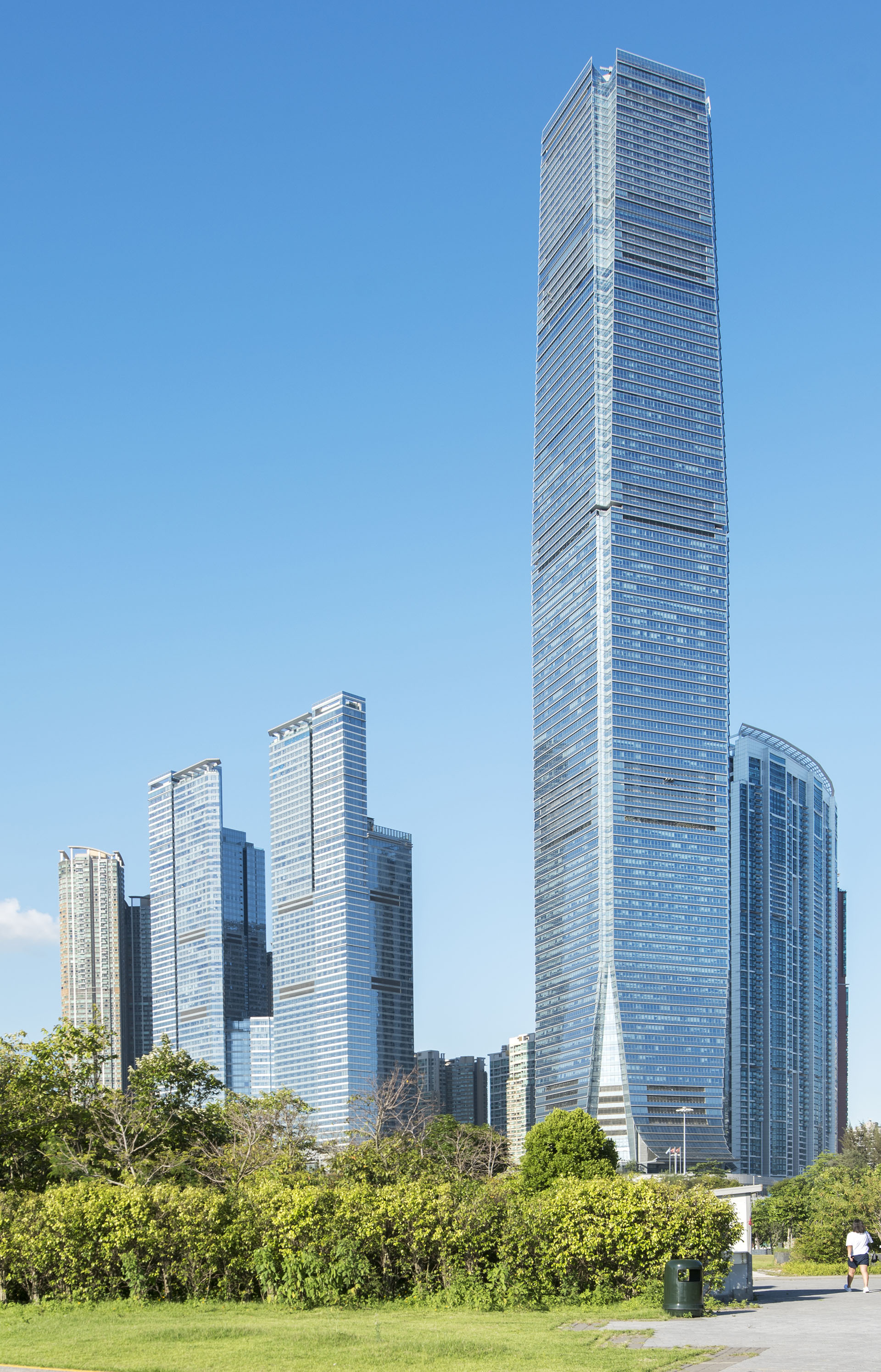 International Commerce Centre
International Commerce Centre (ICC), excluding the Hotel Portion, also achieved Final Platinum under BEAM Plus Existing Buildings. In addition to being energy and water efficient, the project obtained Excellent Class in the IAQ certification and it provides a number of CSR facilities for its staffs and tenants, including baby care room, bicycle parking and organic farming. ICC is keen to promote sustainable lifecycle to its tenants by adopting a comprehensive waste management scheme, which allows tenants to recycle and reduce waste with ease. Seminars on relevant topics are held regularly to promote green messages among tenants as well as in the community.
As we spend 90% of our time indoors, buildings play a much bigger role in the quality of life for individuals and for the community by and large. In Hong Kong, the BEAM Plus assessment, recognised and certified by the HKGBC, is the leading initiative to offer assessments of building sustainability performance in Hong Kong. It offers a comprehensive set of performance criteria for wide-ranging sustainability issues over the lifecycle of a building development, namely planning, designing, construction, management and operation stage of a building.